Extremely remote monitoring
Real-time,
(very) remote
vital sign monitoring,
from places that
take your breath away.
Himalaya 2016 White logo

Himalaya 2016
Testing the Limits of Connected Health
In a test of the first and only fully integrated remote physiological monitoring platform capable of doing so, project Himalaya 2016 is connecting climbers scaling the worlds highest peaks to physicians, researchers, emergency teams, friends and family in near real-time.
This summer, during expeditions led by Madison Mountaineering, select adventurers will be wearing eShirts with embedded or integrated sensors that continuously monitor ECG, heart rate, blood-oxygen saturation, skin temperature, respiratory rate, geo-location, altitude, speed and bearing. This data will be streamed to WiCis-Sports' internet platform using Thuraya IP+ mobile satellite broadband terminals, and will be available within seconds of collection on any internet-enabled device.
The project aims to advance the availability of scalable, continuous monitoring for those participating in extreme outdoor adventure sports, and to lay a foundation for healthcare applications such as remote monitoring of clinically complex patients outside of traditional hospital settings.
How It Works Himalaya 2016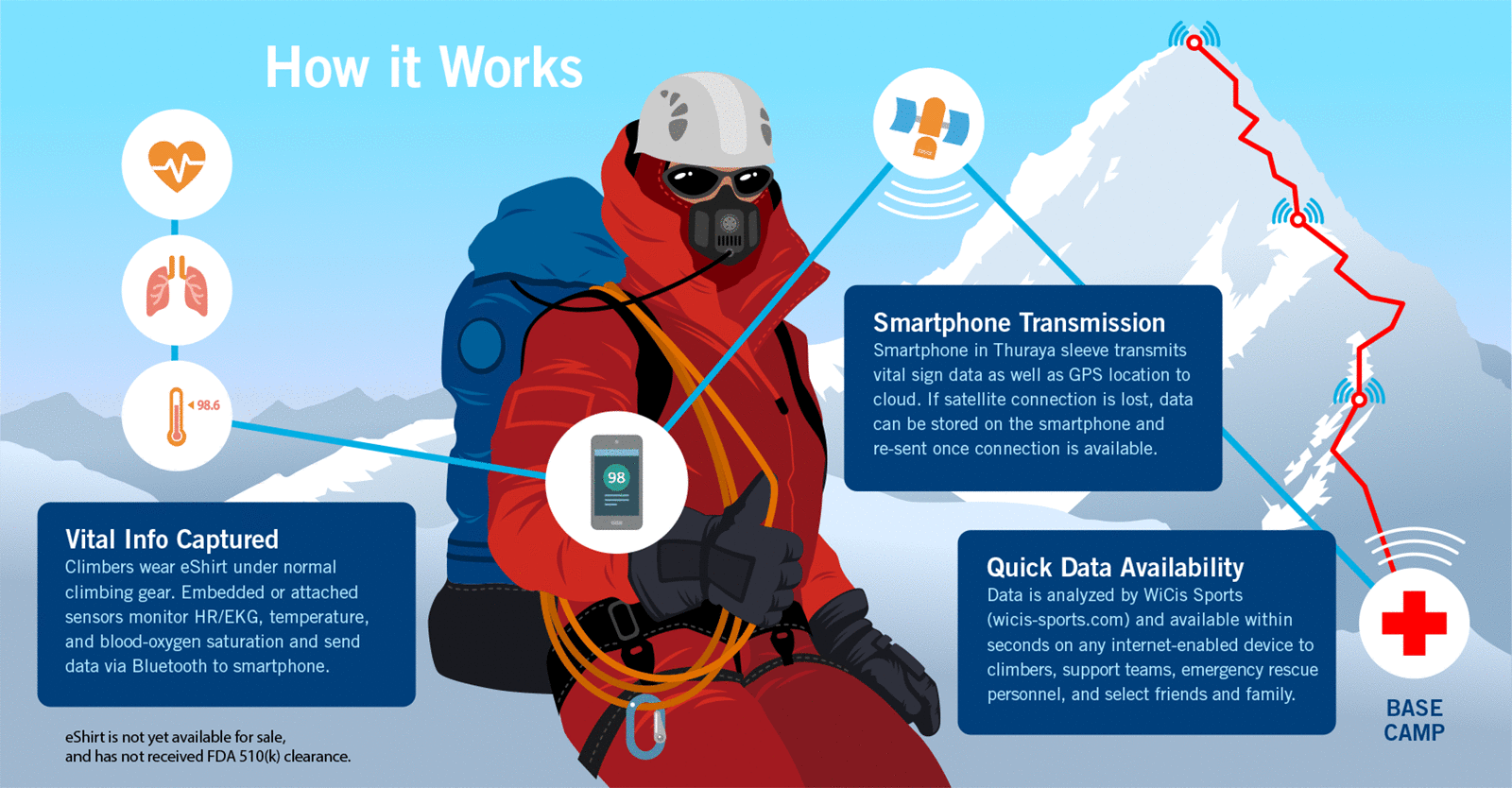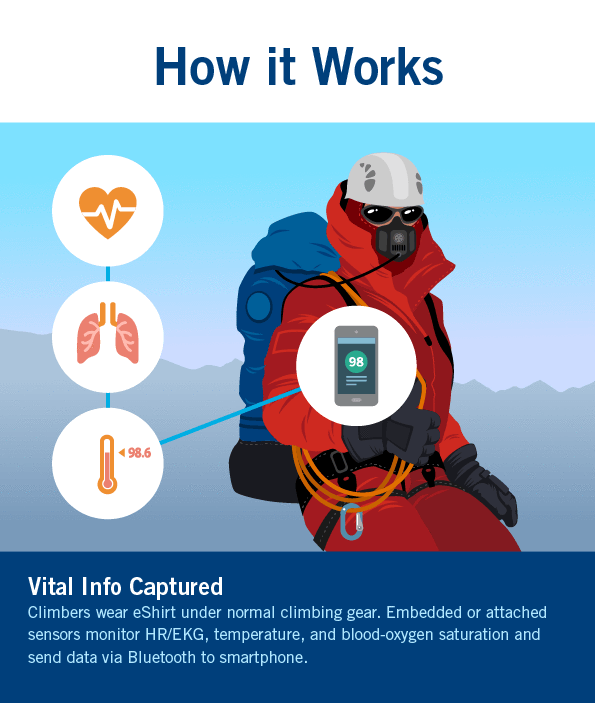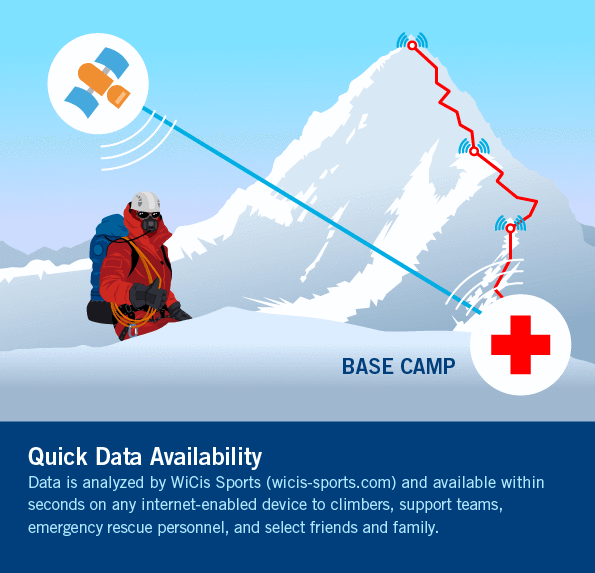 Well. Beyond.
Testing the limits of connected health.